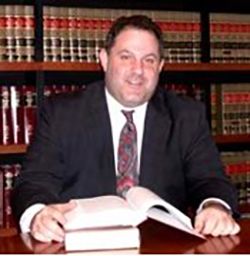 In January 2012, David Nemeroff was voted one of the Top 100 Lawyers in the entire State of Illinois (out of 83,000 lawyers) by Super Lawyers Magazine. David Nemeroff was selected as an Illinois Super Lawyer by Thomson Reuters (Westlaw) and Chicago Magazine. Super Lawyers honors the top 5% of Illinois lawyers in their particular area of specialty. Mr. Nemeroff has also been selected as a Top 100 Trial Lawyer in Illinois by the National Trial Lawyers Association. He has established himself as one of the leading personal injury, wrongful death and medical malpractice lawyers in Chicago and Illinois.
A graduate of the State University of New York at Buffalo School of Law, Mr. Nemeroff became an attorney after suffering his own serious injuries when he was hit head-on by a drunk driver. He attended law school while recovering from his serious injuries. After graduating law school, he worked for two prestigious plaintiff's personal injury firms before founding Nemeroff Law Offices. Mr. Nemeroff's own experience puts him in a unique position of truly understanding his client's experiences when seriously injured.
David Nemeroff has extensive trial experience, having tried over sixty (60) jury trials involving personal injury, wrongful death, and medical malpractice. He has also been involved in thousands of settlements of personal injury, wrongful death cases, workers' compensation, and medical malpractice cases. He has dedicated his career to representing persons or families who have been harmed in personal injury, medical malpractice, and wrongful death actions.
Many of Mr. Nemeroff's cases have been covered by the Chicago Sun-Times, Chicago Tribune, Chicago Daily Law Bulletin, NBC News, Fox News, and CNN. Mr. Nemeroff has appeared on various television and radio programs, including Chicago Tonight, Fox News, and CNN.