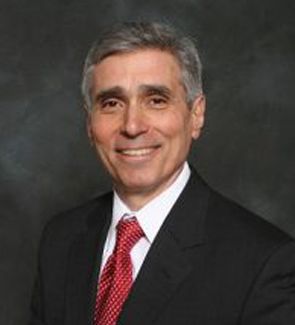 Jerry Kugler was born and raised in the Rogers Park area of Chicago where he attended Mather High School. After graduating from the University of Illinois at Chicago, he volunteered at Thresholds, a halfway house for individuals suffering from mental illness. While attending law school he volunteered with the Chicago Legal Aid Society at Cook County Jail and worked in the 711 Program with the City of Chicago Department of Law. After graduating from John Marshall Law School in 1978, he began his career in private practice handling personal injury and work injury cases. Since 1978, he has represented individuals injured by the negligent acts of others and has handled thousands of cases on behalf of the injured. In 1993, the downtown law firm of Kugler, Cohen, and Sammarco opened a neighborhood office where Jerry Kugler and Associates has continued to practice. By appointment, we are available to meet with clients in the neighborhood, downtown and in the suburbs at your convenience. The consultation is free and if you are injured in an accident there is no fee unless we win your case.
Jerry has enjoyed raising his four children in the northwest suburbs of Chicago where he has coached baseball, basketball, and football for over 15 years.
Following are some of the goals that guide the law firm of Jerry A. Kugler and Associates,
"The medical profession's goal is to cure the injured. The legal profession's goal is to financially compensate the injured for the damage and suffering they and members of their family have experienced as the result of another person's negligence."
"The legal system is not perfect but it is the only way a person can seek restitution or compensation for an injury. In many cases, the injuries and suffering will last a lifetime and we will do our best to obtain the highest recovery possible. Our services don't end with a settlement or a judgment. We will negotiate your medical bills or claims on your settlement so you will obtain the most money. As we proceed through your case we will advise and explain the process and any options you may have. We will not settle or conclude a case without you knowing the amount you receive from a settlement or trial".
What if you're injured and don't have health insurance nor funds to pay for medical treatment? We can assist you in finding qualified doctors that will treat you and bill the responsible person's insurance for your treatment.
If you're injured and unable to work how can you pay your attorney? In addition to a free consultation; we will not charge a fee unless you recover money. There is no fee unless you recover money.
What you need to know before hiring an attorney or settling your case without an attorney: In almost every case, you will not receive the amount your case settles for and if you don't have an experienced personal injury attorney looking out for your interest you won't know this until it's too late. For example, the Insurance company offers you $25,000.00, which you are happy to take and you sign a Release. A Release is a legal document the insurance company requires you to sign before they will give you a check. Then you get the check and it has the hospital's name on it, the doctor's, your health insurance, Medicare and/or Medicaid and now it's too late to do anything. After paying these amounts you end up with $7,500.00, which you never would have accepted if you were properly represented.
"Our clients know we are here to answer their questions and available on weekends and evenings. We are here for you and appreciate that you have trusted us to represent you. We earn your trust by clearly explaining your legal situation and what you can expect. We will advise you but you have the final decision. I won't earn my fee unless you are satisfied with the results."